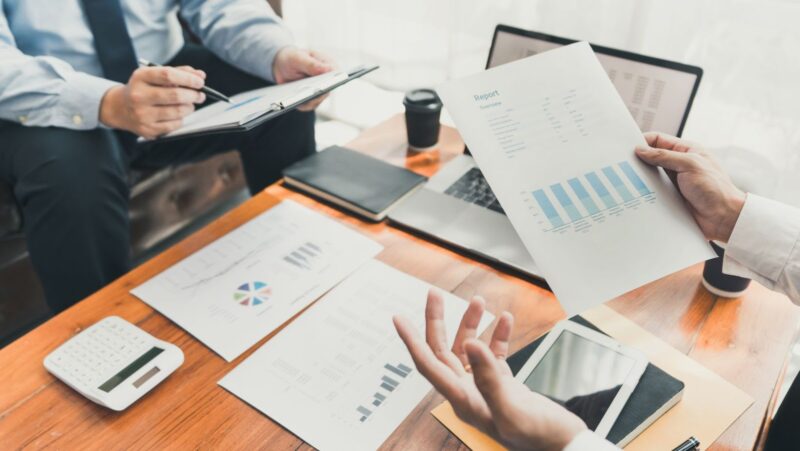 Brex, a San Francisco-based fintech startup, has recently impacted the business world by raising $425 million in a Series D round that values it at over $7.4 billion.
This infusion of capital has positioned the company to be more competitive and has sparked a surge in news coverage and interest among the business community.
In this article, we'll explore the details of the round and what the future of Brex looks like.
Overview of Brex
Brex is a corporate credit card and business financial services platform catering to fast-growing startups. With a mission to reduce the complexity of financial operations for entrepreneurs, Brex provides an innovative suite of solutions that helps businesses manage expenses, acquire capital, and optimize cash flow. Founded in 2017, the company has had an impressive growth trajectory with stellar performance over the past three years. In 2020 alone, Brex nearly doubled its revenue year-over-year, enabling it to raise $425 million in a Series D round valued at over $7.4 billion. This marks Brex as one of the US's most valuable venture-backed financial technology companies.
As part of its offerings, Brex provides software such as Spend Manager and Signature that allows customers to streamline their accounts payable processes to reduce costs associated with paper invoicing or manual reviews plus drive greater efficiency in reconciliation and data entry functions. Other solutions include Cash Management which optimizes cash balances with access to high yield instruments like money market funds and corporate accounts; Cap Table which makes sure businesses stay compliant with equity laws without having to pay expensive external auditors; Credit Cards designed specifically for startups that provide 0% interest on cash advances up to 30 days as well as 0% APR Programs on every purchase; and Insurance which permits companies set up coverage within minutes without paying hefty premiums normally associated with buying business insurance policies from carriers directly.
Not only does this package provide significant benefits for growing businesses but Brex is also renowned for taking customer service far beyond what typical banking institutions offer today by delivering premium services such as personal account managers who are available 24/7 via phone or live chat plus exclusive offers from partner hotels and restaurants tailored specifically for their customers' preferences.
Brex raises $425M in a Series D round that values it at over $7.4 billion
Brex, a financial technology company, recently raised $425M in a Series D funding round that values the company at over $7.4 billion – a testament to the impact Brex is making on the business world.
This funding round will help Brex expand its product and services, especially in the area of cryptocurrency. Let's consider what this means for the company and the business world.
Summary of the Series D round
Brex, a San Francisco-based fintech company that provides corporate cards and financial analytics to businesses, recently raised $425 million in a Series D funding round valued at $7.4 billion. This marks the largest private venture round of the year and one of the largest private venture rounds ever. The round was led by Coatue and included participation from experienced investors such as YC Continuity, IVP, Lone Pine Capital, Tiger Global Management, Dragoneer Investment Group, Meritech Capital Partners and Sapphire Ventures.
The funds will help Brex accelerate product innovation as they continue to redefine enterprise software. This capital infusion also allows Brex to expand its international operations further and strengthen its industry presence across the US and Europe. It is expected that the new money will also help Brex stay ahead of industry trends by continuing to invest in engineering, data science and AI capabilities.
This raise illustrates how fast Brex has grown since it was founded four years ago — now offering over 350 different products around card rewards to expense management services among others — along with attracting some of tech's most respected investors (such as Softbank) betting on their success through this series D round fund raise.
Reasons for the success of the round
The completion of Brex's Series D funding round is a testament to the company's success and mission. Brex has raised $425 million through this round, valuing the company at an impressive $7.4 billion. This monumental milestone reflects several reasons for why this round has been such a success.
Firstly, the company's innovative product offerings have enabled it to become the preferred provider for a growing number of customers, primarily due to its ability to facilitate end-to-end corporate spends and leverages data intelligence to drive better decision making across organizations.
As evidenced by their leading credit card program, which aims to provide businesses with faster access to capital and more flexibility when managing spend, Brex increases efficiency while providing meaningful savings through no annual fees or international transaction fees. The proactive nature with which they collaborate with customers and handle customer feedback has enabled them to create valuable user experiences.
In addition, two highly regarded venture capital companies – DST Global and Greenoaks Capital – invested significant capital in Brex's Series D funding round; this was an extremely confidence building sign that put further trust in not just Brexs products but also those connected with it at an executive level allowing them the grow even further than ever before along with the already large backer base consisting BlackRock Ventures & Coatue Management have helped bolster investor confidence even higher. This resulted in increased investor participation that enabled them to secure additional funds to expand their reach within new markets and develop powerful new features for their products and services that will no doubt drive even more value towards their customers and future growth potential for themselves moving forward.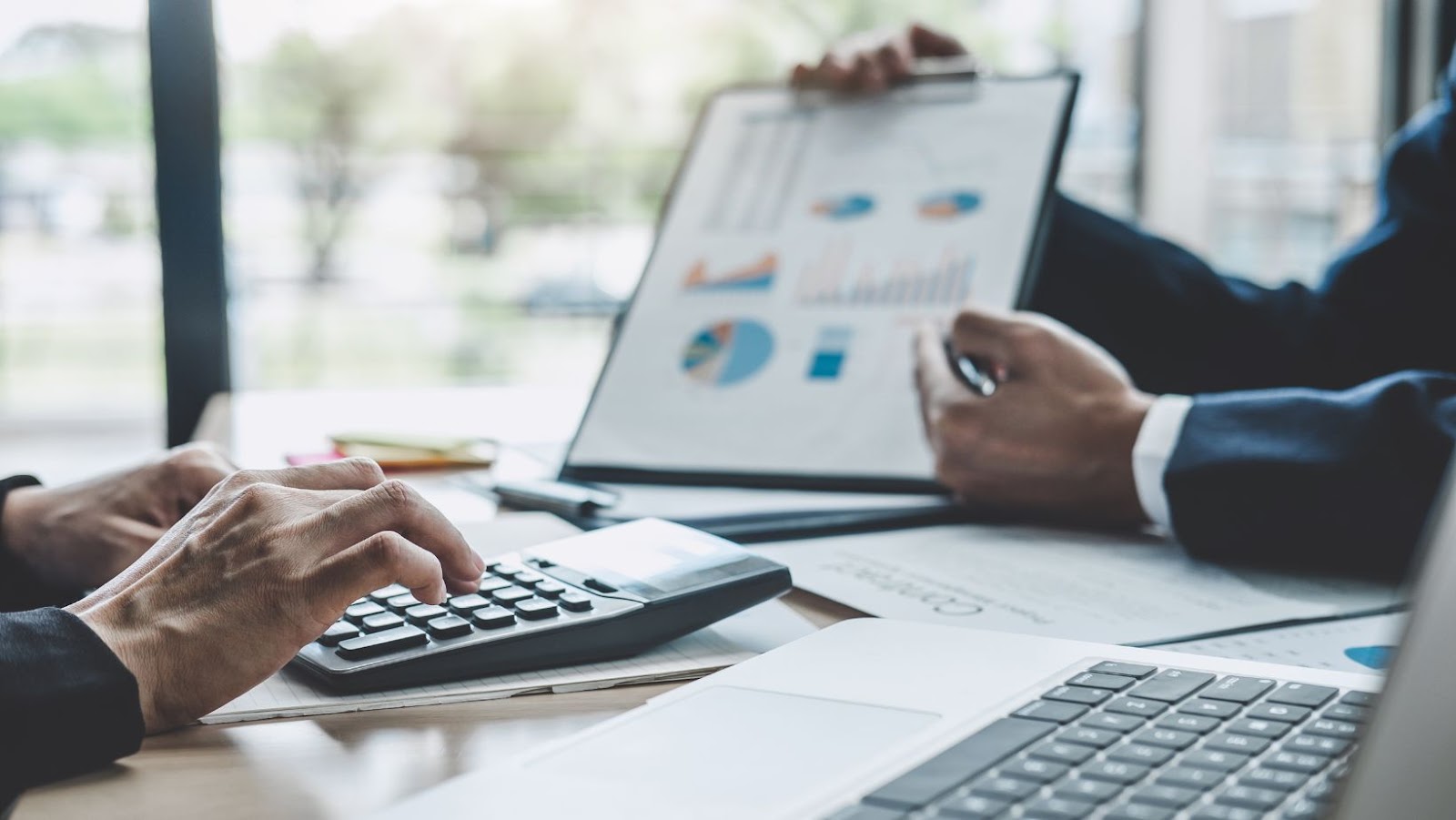 Impact of Brex on the Business World
Brex is making a huge impact on the business world with their recent $425 million Series D round that values them at over $7.4 billion. This is one of the most successful venture capital raises of 2020, and the amount of money invested is staggering. It is clear that Brex is making a big statement in the business world, which indicates a shift in how businesses use technology to operate in today's market.
Let's explore the changes that Brex is bringing to the business world.
How Brex is changing the banking industry
As the first card for businesses to completely bypass traditional banking requirements, Brex has revolutionized the business banking industry. With simpler application processes and fewer restrictions, Brex is providing merchants with previously unattainable solutions by offering innovative products and low fees.
Launched in 2018, Brex raised $425 million in a Series D round valued at over $7.4 billion. Many consider its disruptive effect on the industry as on par with Paypal's effect on online payments in the early 2000s by introducing a card tailored to startups. Following this successful funding round, Brex rapidly expanded its financial products and services suite to include corporate cards, rewards programs and client financing.
Brex has helped transform how consumers shop for business products and services with their revolutionary payment system. Instead of spending days filling out bank forms to receive a loan or streamlining transaction data through accounting packages, merchants can now access microloans from their smartphone in minutes using Brex's corporate cards—the same ones provided by many banks today—with extremely low transaction fees also attached. Moreover, startup companies can use these cards without providing security deposits that require costly collateral as opposed to bank loans that could take several weeks or months to process.
The banking industry is undergoing a seismic shift towards digitalization and more simplified user experiences due to the influence of companies like Brex—and small businesses are benefiting significantly from it. While there remains some uncertainty surrounding details such as compliance requirements set forth by regulatory organizations such as PCI (Payment Card Industry) or know-your-customer/anti-money laundering provisions that banks must follow, efforts like these are still making major strides towards creating a faster and simpler way for small business owners to access financing opportunities that were once difficult to obtain within banking institutions.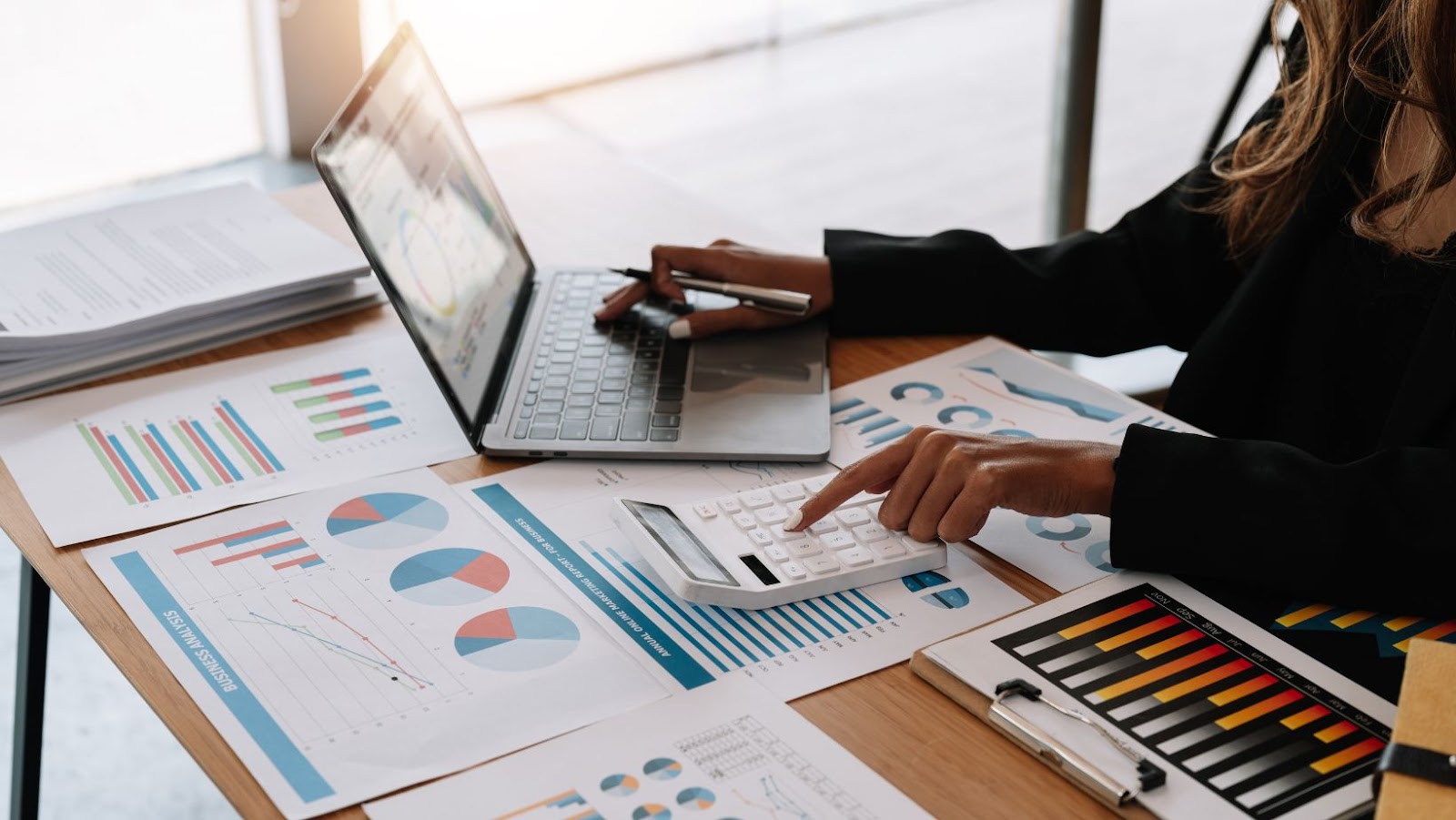 How Brex is disrupting the payments industry
In recent years, the payments industry has seen major disruption in the form of Brex. The company is a corporate credit card provider focused on young and fast-growing companies, such as startups. Brex was founded in 2016 by Brazilian entrepreneurs Henrique Dubugras and Pedro Franceschi and today it is one of the most prominent payments players in the world.
Brex's mission was to become a premier destination for businesses of all sizes to take control of their finances, leading to a more secure means of financing small businesses. By targeting venture-backed start-ups looking to use traditional banking methods with higher fees, Brex can capitalize on this market segment by offering them more attractive rates and terms via their virtual card product offerings.
The company's success can be attributed to its focus on creating an efficient, easy-to-use card solution that caters to young companies' specific needs. For example, they developed an app with automated expense tracking that allows users to sync their corporate credit cards directly from Amazon or Spotify so they can quickly see where their funds are going which simplifies financial transparency for these firms; also enabled teams within organizations to take care of expenses without having reimbursement conversations complicate collaboration between departments; enabled prescriptive spending policies that allow users stricter oversight; allowed the ability for advanced analytics into expenses through custom dashboards so customers can better predict cash flow patterns and respond with greater agility; lastly regarding security; afforded customers access control and audit trails that limit fraud across distributed teams.
On April 14th this year, Brex announced its Series D fundraising round at $425 million, valuing it at $7.4 billion post money – making it one of the highest private fintech evaluations ever – highlighting how far they've come in disrupting how business works around payments through technology innovation within a very short timeframe. In addition, this injection of capital may mean they can move onto other exciting opportunities such as new markets accross venues like Japan or Germany while exploring new technologies such as artificial intelligence are needed for further disrupting financial services and having businesses interact with money more responsibly even beyond what engineering has brought us today.
Future of Brex
Brex has recently made a big leap in the business world by raising $425 million in a Series D funding round. This has resulted in a valuation of over $7.4 billion.
This new level of funding will help Brex to expand its influence in the business world and establish itself as a reliable source of financing. Let's look at what the future holds for Brex and what benefits this new level of funding could bring.
Predictions for the future of Brex
Brex, the card payment and software platform for businesses, is one of the most promising companies in the world. With its successful Series D funding round, Brex has raised over $425 million, valuing it at over $7.4 billion. Such impressive growth in just a few years speaks to the potential of this ambitious startup and paints an exciting picture of its future.
What can we expect from Brex in the coming years? Here are some predictions:
1. Increased partnerships: Brex has partnered with major industry players such as Microsoft and Hollywood studio Lionsgate to develop online product integrations and financial services solutions. With its highly competitive environment, strategic alliances with other influential teams may help set Brex apart from competitors and create wider financial opportunities for users.
2. Expansion into new markets: Given the increasing demand for innovative digital financial solutions among different business sizes, Brex is likely to grow beyond US borders and extend more globally to reach new potential customers outside America's tech hubs; this should include further strengthening existing market presence such as in Japan and India where one of their largest investment rounds was conducted.
3. More intuitive AI-powered features: In today's digital world where automation tools are crucial for businesses to remain agile and productive — increased adoption of Artificial Intelligence (AI) powered features that enable smarter functioning have become increasingly essential by both startups & established enterprises alike which will enable them to better track & manage their day-to-day processes with greater efficiency than traditional bookkeeping methods allow—thus facilitating propitious scaling within a complex business environment like today's modern economic landscape. Companies like Brex have been specifically working on AI based products such as a "robotic accountant" which provides CFO support — further assisting businesses navigate & simplify bookkeeping tasks while saving time & effort on manual entry work thus maximizing ROI through streamlining operations & cost savings initiatives.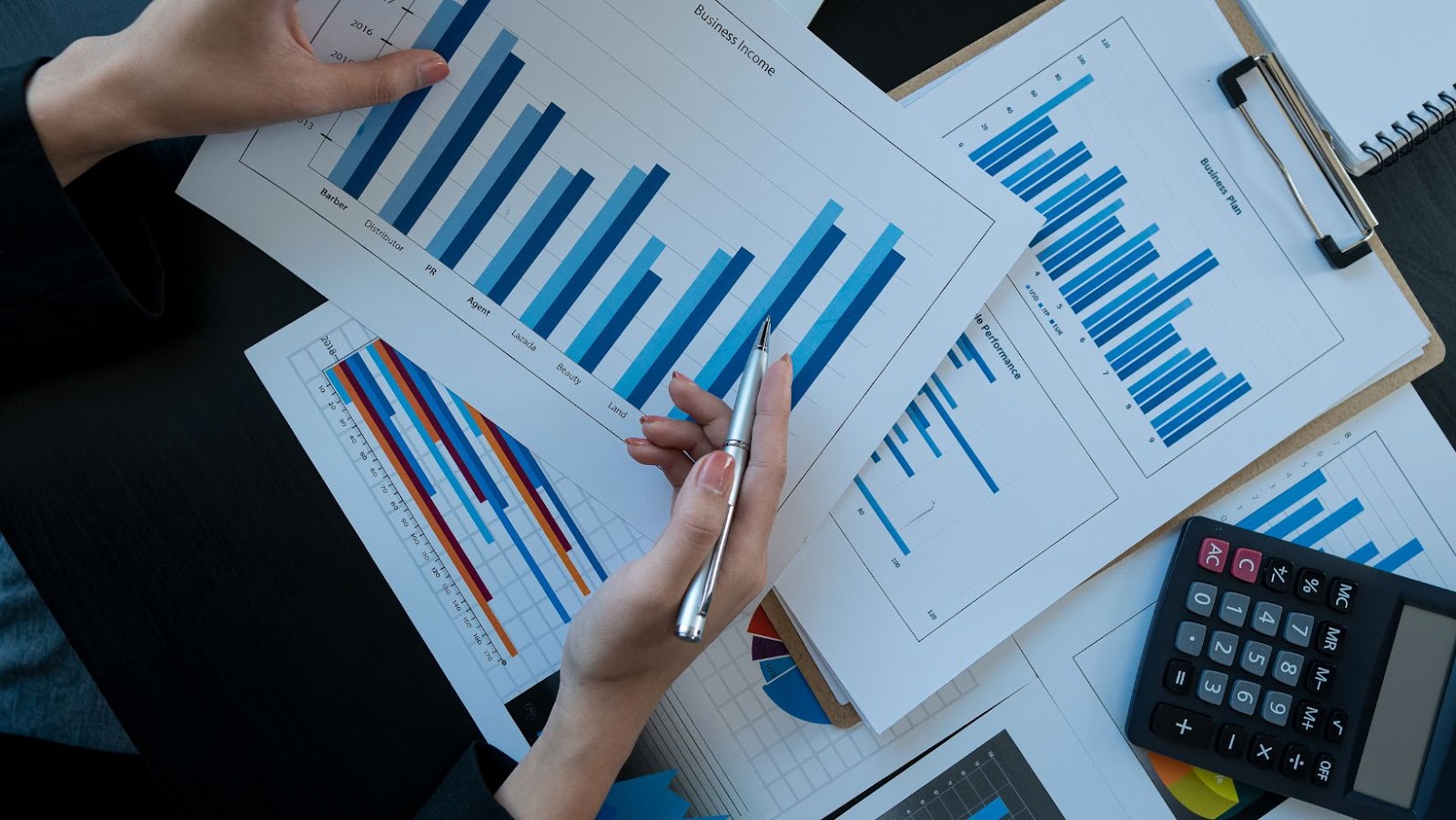 Potential areas of growth for Brex
Brex is on a rapid trajectory towards becoming one of the world's most well-known and successful financial technology companies. The $425 million it recently raised in its Series D round has enabled Brex to further propel its current success level while setting the company up to meet the challenges of tomorrow.
With this new influx of capital, Brex is poised to take advantage of promising opportunities across various industries and business sectors. Specifically, potential areas for growth for Brex include:
1. Artificial intelligence (AI) & Machine Learning: As AI and machine learning become more essential components of business operations, customers will require services that enable them to make data-driven decisions quickly and accurately. As one of the leading fintech providers, Brex strives to provide its users with the tools they need to leverage AI and ML services to optimize their businesses faster no matter where they are in their development stages.
2. Cloud Solutions: Brex offers a range of cloud solutions that enable users to access data anytime, anywhere while streamlining their operations through automation processes that increase productivity and efficiency. By providing these solutions at a low cost with scalable options in place as needed, Brex provides a powerful means for customers looking for reliable cloud storage solutions at affordable rates.
3. Online Payments: As digital payments continue to surge among businesses worldwide, being able to process transactions without latency or high processing fees poses an ongoing challenge. With specialized algorithms designed specifically for B2B payments, Brex's payment solution leverages technology developed by former engineers from Google and Stripe to ensure transactions are secure while providing high capacity processing speeds regardless of card type or payment platform used.
4. Corporate Cards & Interest-Free Spending Plans: With its wide portfolio of options ranging from flexible interest-free spending plans suited for multi-million dollar purchases down countertop charge cards targeting microbusinesses, Brex delivers innovative financial products tailored precisely to different industries should offer an unmatched breadth when catering large corporate cards programs going forward as well as superior oversight capabilities over employee spending behaviors as well ensuring compliance standards are respected seamlessly.
By leveraging these newly raised funds while also seeking out innovative opportunities across digital payments processing systems, cloud computing solutions, AI & machine learning innovations as well as corporate card & interest-free spending plans; Brex can cement itself into a position where it can continue evolving into stronger positions within numerous markets around the world delivering value onto customers so they can do more with less financial strain on their side.
Conclusion
Brex has not only revolutionized the business and finance markets, but this latest round of funding raised by Brex is a testament to the potential of this innovative tech company. At a valuation of over $7.4 billion, Brex solidifies itself as a major contender in the tech world and only continues to prove that its innovative solutions are poised to take the business world by storm.
Summary of Brex's impact on the business world
Brex has become a major success story in the business world. In July 2020, the financial technology startup raised $425 million in its Series D round of funding, bringing their total round of funding to $815 million and valuing the company at a staggering $7.4 billion. This impressive valuation makes Brex one of the most highly valued startups in Silicon Valley.
The company has rapidly achieved many successes since its founding in 2017, scaling its product offering and expanding into multiple markets across Europe, Australia and the United States.
Since its foundation, Brex's mission has been to provide businesses with more accessible payment cards, saving them time and money with their innovative tagging system. Brex also offers additional products such as rewards cards for businesses tailored to specific needs such as travel or entertainment. The company is also focused on making their operations overwhelmingly digital by creating an easy-to-use API technology designed to enable seamless experiences for customers when using their services internationally – particularly when compared to other payment options available in today's market.
Businesses have responded positively to Brex's potential; the company now works with over 10,000 customers across markets around the world, including leading companies such as Amazon Web Services (AWS), Netflix and Stripe. Furthermore, due to this exceptional growth and popularity among businesses over recent years, industry analysts predict that Brex will soon become one of the leading players within international payments within several years.
With this investment round completed successfully ranking within some of the most highly funded companies in tech history, it appears that Brex's impact on business is just beginning. They are sure to make more waves over the coming years ahead.
tags = Brex, raises $425M, $7.4 billion, investment giant Tiger Global, fintech company, business credit cards, cash management accounts, brex 425m tiger 7.4bwilhelmtechcrunch, Henrique Dubugras