NonFungible Tokens (NFTs) are seen as a revolutionary development in digital asset technology and have become a major driver of innovation in the global blockchain landscape. As more artists, businesses, and individuals use Blockchain-based projects to store, track, and monetize their digital content, the NFT space has shown tremendous growth. The current state of the NFT market is characterised by strong activity and growing interest from players in traditional finance and crypto.
The skyrocketing prices of some NFTs have drawn attention from mainstream media sources worldwide. With rising investor confidence and an influx of venture capital money entering the market, many NFT investments may produce short-term profits for speculative investors familiar with cryptocurrency markets. Furthermore, long-term investors are beginning to recognize how valuable these securities can be when integrated into industrial infrastructure – creating vast opportunities for them.
At the same time, there remain significant questions about scalability and clear regulatory status surrounding both primary markets where new tokens are sold and exchanges that facilitate subsequent trading between buyers – leading analysts to call out potential price manipulation. Additionally, recent reports have brought up ethical issues with token creations that appear to exploit intellectual property rights or profit off existing user generated content without permission or remuneration. These potential risks must be addressed if these technologies remain viable solutions for monetizing artists' work fairly in our increasingly digital world.
NFT Market Overview
The recent buying spree of an entrepreneur who bought a $69 million Beeple NFT is an indication of the sky-high prices of NFTs at the moment. However, the purchase has also raised questions among investors about whether buying NFTs is wise.
In this article, we will explore the current state of the NFT market and provide insights into why people are investing in NFTs.
What is an NFT?
Non-fungible tokens (NFTs) are digital assets that are unique and not interchangeable. They are stored on the blockchain, making them impossible to duplicate or counterfeit. NFTs represent anything from artwork to tickets, policy papers, and more.
The term "non-fungible" is derived from economics and refers to goods or assets that cannot be replaced with an identical item. Therefore, each NFT has its own code which serves as the token's distinguishing feature and makes it one of a kind. Currently in the blockchain space, this code is most commonly stored on Ethereum's ledger (ERC-721) or its sidechain, ERC-1155.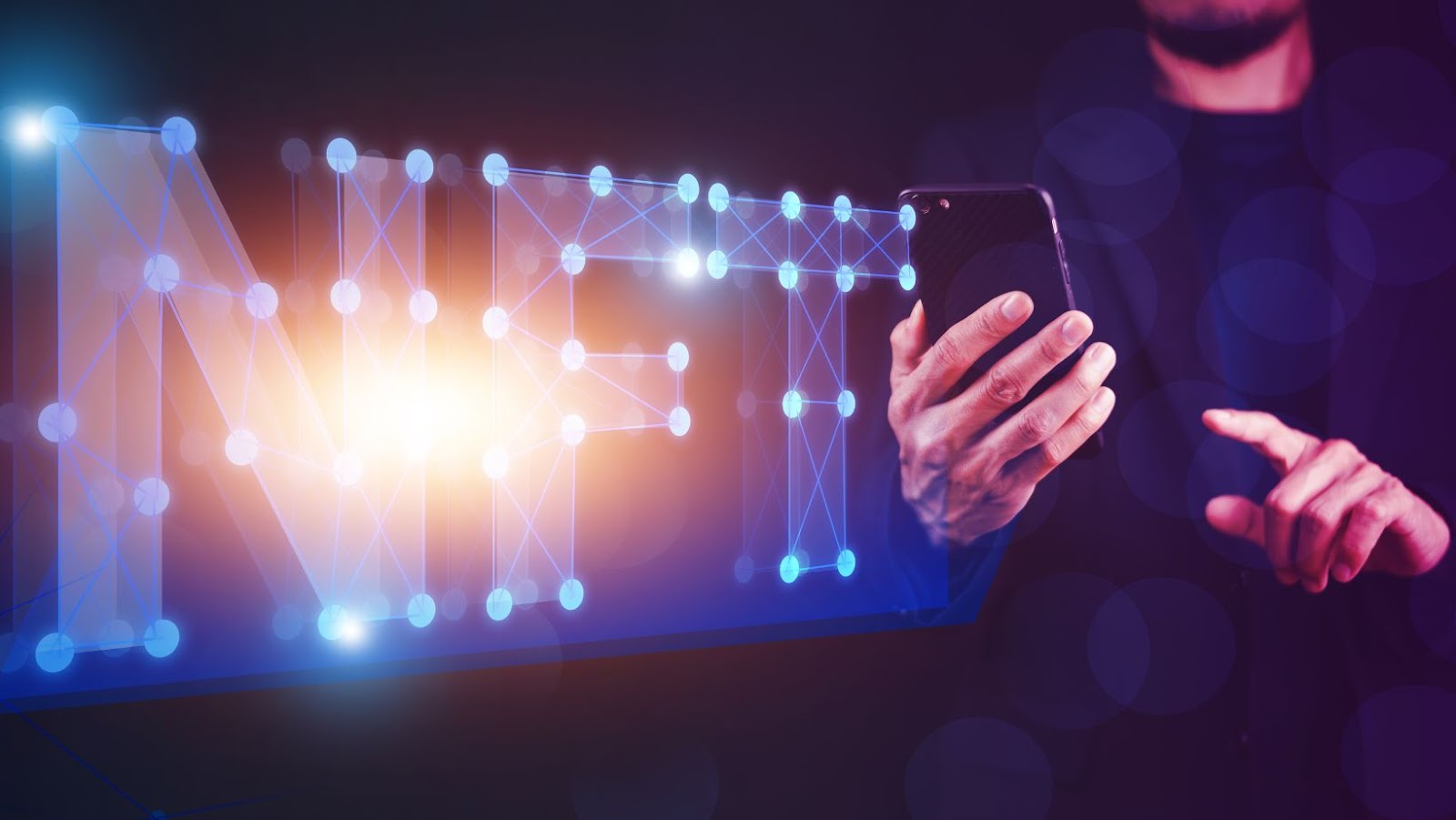 Since 2020 there has been a surge of interest in NFT's across various digital industries such as art, music, gaming and sports memorabilia. This renewed interest has led to massive growth of the overall market value of NFT's which currently stands at USD 2 billion. Still, this figure doesn't include secondary market sales like resales or auctions outside platforms like OpenSea or CryptoKitties so estimate values could be much higher.
This surge in popularity indicates increasing consumer demand for digital ownership over physical properties. Furthermore, it validates NFTs as a valuable asset class in this emerging sector with even tech heavyweights like Twitter CEO Jack Dorsey announcing his plans to tokenize his first tweet published in March 2021 for power auctioning service Valuables by Cent.
How does the NFT Market Work?
Non-fungible tokens (NFTs) are digital assets that hold value, and the NFT market is the trading platform in which these assets are bought and sold. The premise of the NFT market is simple: buyers purchase non fungible tokens (NFTs) issued by creators, often through a marketplace. Once purchased, buyers own the asset and can use it for any purpose, including transferring it to others or collecting it as a form of investment.
The NFT market has grown rapidly over the past year, with more people interested in investing and buying non-fungible tokens. In 2021 alone, major mainstream companies such as ESPN and Nike have created their lines of NFTs, making digital art available to their fans worldwide. Furthermore, blockchain networks like Ethereum have developed protocols dedicated entirely to economic transactions involving digital assets such as software rights or collectibles like artwork without settling through traditional banking systems.
The current state of the NFT market is showing promising signs for creators and investors alike. There is an increasing demand for unique digital assets that adds value beyond what traditional currency can offer. This creates potential opportunities for collectors looking for non-fungible token items with strong cultural relevance or rare attributes that can fetch high resale values. For example, recently a piece of artwork acquired on SuperRare obtained a six-figure sum just days after its auction ended. As such, this proves that although still relatively new, smart investments into emerging pieces of art or collectibles on secondary markets can ultimately pay off big time when it comes time to sell their assets later.
What are the Benefits of NFTs?
Non-fungible tokens (NFTs) are digital assets stored on the blockchain and represent a unique item or asset with their distinct code, which can be traded and exchanged for goods or services. As a decentralised asset, NFTs are not owned by a single person. This makes them an attractive option for artists, musicians and content creators who want to create digital art pieces with ownership rights that can be tracked as a digital certificate or token.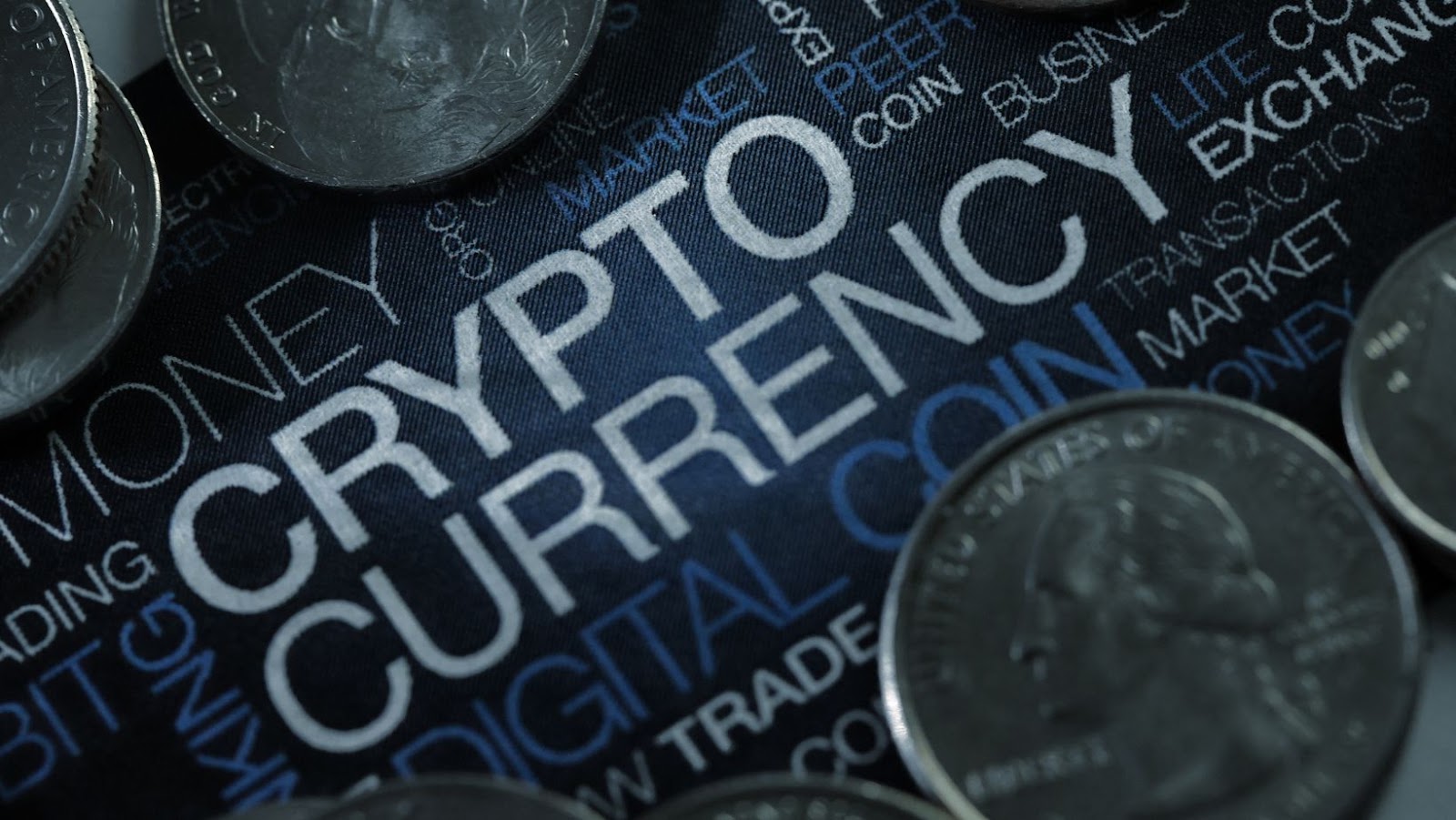 Benefits of NFTs include:
Creating a secure, immutable record of ownership.
Allowing buyers access to an ever-increasing range of products.
Creating an efficient way of trading goods, items and services.
Protection from fraud due to its tamper-resistant properties that secure transactions.
Unlocking new investment opportunities because they can be traded easily and potentially accrue value.
The demand for NFTs has grown significantly as buyers become more aware of their benefits. In addition, the novelty of owning something digitally unique has gained many fans in popular culture as artists and buyers become savvier about how these tokens work. With celebrity involvement on projects such as Vivienne Westwood's 'Virtue' project showing these tokens can gain value quickly over time, 2020 saw huge figures spent on non-fungible token artworks with the most expensive being Kevin Abosch's 'Forever Rose' which sold for $1 million US dollars equivalent in Ether.
This surge in interest around NFTs reflects its increasing acceptance within mainstream audiences as investors pour more money into projects due to confidence about their safety backed by blockchain technology, trustless nature and potential return on investment this could bring as it completely takes away any middlemen associated with traditional trading well known within art business circles. In turn this has created a much larger marketplace where anyone interested in buying digital goods or owning physical art objects have equal access allowing them to diversify their portfolios much easier than before. However, this surge also highlights how much growth is still yet to come across different industries including gaming, music streaming services etc using non-fungibles which opens up further interactions between buyers & sellers worldwide without having any physical touchpoints while ensuring security & authentication is met at all times facilitated by blockchain infrastructure.
The Current State of the NFT Market
The NFT market has been seeing a lot of attention lately, with the incredibly expensive purchase of a Beeple NFT artwork worth over $69 million. This eye-catching purchase has thrown a spotlight on the current state of the NFT market, and founder Mike Novogratz's opinion on buying NFTs – that it is "even crazier than investing in crypto" – has caught the attention of the financial world.
In this article, let's take a look at what this statement says about the current state of the NFT market.
The Recent Surge in Popularity
The Non-fungible Token (NFT) market has seen explosive growth in the past few years. The technology is still relatively new, but it's becoming increasingly popular due to its ability to securely create and store digital assets.
NFTs are used in various ways, including tracking ownership of rare collectibles, artworks, virtual real estate and cryptocurrency tokens. They also make it easier for users to purchase goods and services using blockchain technology. This is leading to increased adoption by more mainstream companies and organisations.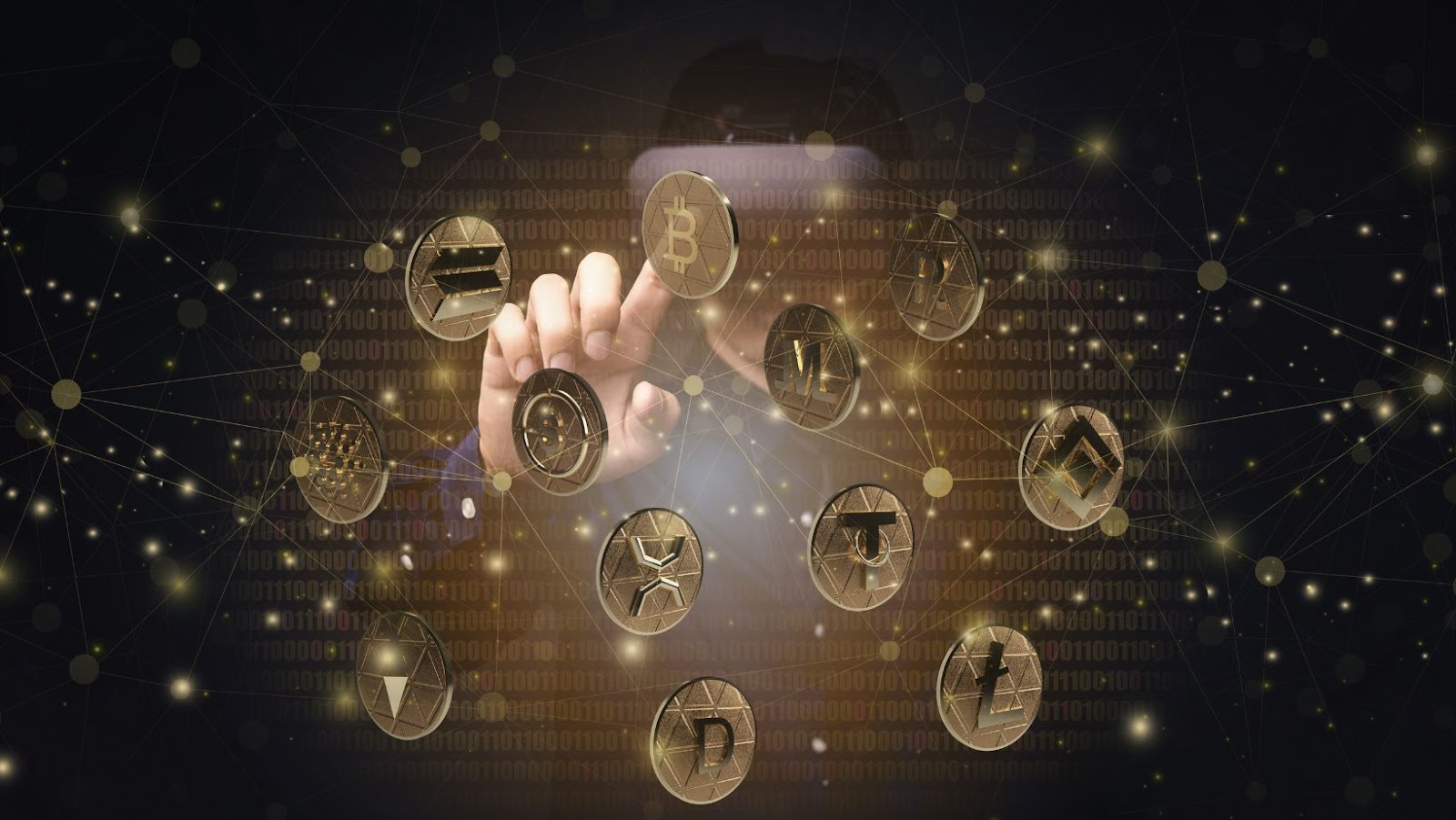 The past year has seen a major surge in popularity for NFTs, with some projects succeeding after just a few months or weeks of launch. These projects range from virtual art galleries that can verify the authenticity of their artwork with NFTs to large scale investments such as the Ethereum based Decentraland platform which allows people to buy property on its virtual grid with an asset backed token system.
This recent surge in popularity has implications for those who invest directly into NFTs and those using them for more traditional purchases. As adoption continues to grow, it may lead to new standards being developed around the space which will help legitimise their use and increase trust amongst users going forward.
Founder who spent $69 million on Beeple NFT: Buying NFTs is 'even crazier than investing in crypto'
The world of non-fungible tokens (NFTs) was turned upside down when the founder of Vignesh Sundaresan, also known as MetaKovan, purchased an NFT art piece from American digital artist Beeple for a record-breaking $69 million. This purchase highlighted the incredible potential of the NFT market and sparked conversation about its current state.
NFTs have been hailed as the new form of digitally scarce collectibles with unique identifiers that grant ownership to whoever owns that token. With this impressive sale, Sundaresan sent a strong signal to other sceptics looking for evidence that NFTs are now recognized as true digital assets that can be sold and exchanged in various markets. Furthermore, as a result of this sale, experts have noted an increase in investments by traditional investors, leading to greater price stability, increased liquidity and more opportunities for trading on secondary markets.
The average recent sale prices for some of People's artwork over Christie's auction revealed astonishing numbers with one piece being sold for $3.5 million, indicating strong demand and active trading between different buyers. Moreover, since the creation of Ethereum in 2015, developers have maintained momentum by continuing to develop new ecosystems related to digital assets including their proprietary blockchains and protocols such as Wax and Rarible; allowing creators to mint their tokens with ease without needing to understand complex programming languages thereby allowing anyone access into this rapidly growing space.
The combination of these factors has resulted in a booming NFT market with continuous amounts of innovation driving its growth forward; providing valuable insight into what is possible when digital platforms properly leverage blockchain technology giving us a glimpse at what might become one day if the technology succeeds in becoming mainstream.
Buying NFTs is 'Even Crazier than Investing in Crypto'
The number of new investors and collectors entering the non fungible token (NFT) market in recent months. The total value of NFTs sold on the Ethereum blockchain is estimated to be over $330 million, with large investors ploughing millions into the sector.
However, despite the massive spike in interest and activity in this exciting new digital asset class, many traditional market experts remain sceptical about NFT investments.
Richard Byworth—CEO of leading digital asset platform Diginex—classifies investing in NFTs as "even crazier than investing in cryptocurrency" due to the lack of traditional analysis tools currently available for assessing NFTs. He argues that current markets for these tokens may simply constitute "a bubble waiting to burst".
Additionally, according to Byworth, crypto prices are driven by real-use cases like price stability and transactions denominated in fiat currency. At the same time, NFT mania appears to be driven primarily by speculation rather than grounded fundamentals.
Due to its nascent state and lack of financial regulation surrounding it right now, traditional analysts warn that anyone wishing to invest should do so "at their own risk" and exercise extreme caution in order to avoid losing their money. Moreover, many industry observers see room for further maturing of the space concerning security measures taken against fraud and other third-party infringements like infringing intellectual property rights or anti-money laundering protocols before investors can feel truly safe in this potentially lucrative yet still volatile market.
tags = $69 million, Beeple NFT, crypto, Vignesh Sundaresan, MetaKovan, metakovan metapurse 69m beeple nfttarmybloomberg, founder of the Metapurse, jpegs and video clips