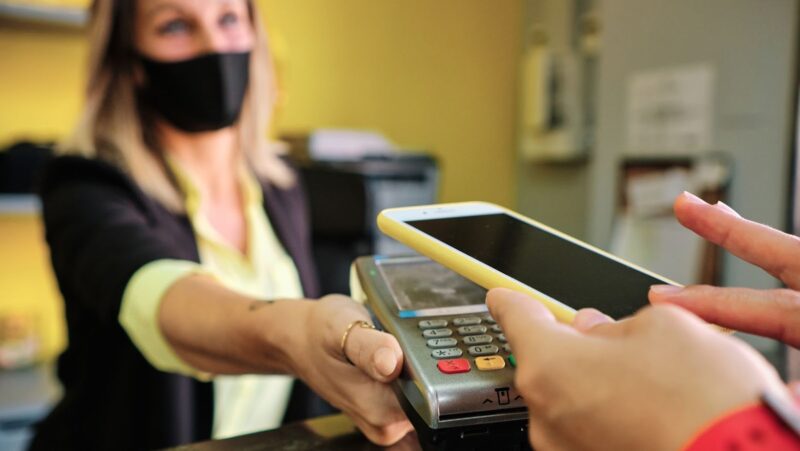 Paystand's mission to build the future of commercial finance recently gained traction with the announcement of their $50 million Series C funding.
The tech startup, building the world's first AI-powered commercial finance platform, aims to make financial transactions smarter, faster, and more secure.
In this article, we will closely examine the company's mission and analyze its impact on the payment industry.
Overview of Paystand
Paystand is a modern, digital payments platform transforming how companies send and receive payments. Founded in 2014, Paystand is leading the financial technology (fintech) revolution by providing a comprehensive solution for handling all aspects of commercial finance. Paystand enables financial transactions to be conducted online and in real time through its platform- which includes both software and hardware components.
Paystand's mission is to improve the experience of sending and receiving money, simplify back office processes, and lower costs associated with traditional banking products. The company has consistently displayed innovation by introducing new payment methods such as blockchain-powered payment rails, mobile payments with Apple Pay/Google Pay support, automated accounting workflows leveraging Artificial Intelligence (AI), end-to-end encryption of user data using FIPS standard 209 cryptography algorithms, and more.
Paystand recently raised $50 million in Series C funding to further their mission of building the future of commercial finance. This additional funding will enable Paystand to accelerate product development efforts, expand their global presence from seven countries today to over 15 this year, and further strengthen compliance processes – ensuring a PCI Level 1 compliant offering for customers across multiple industries worldwide.
Introduction to the Series C funding round
Paystand, a leading digital commerce platform for businesses to streamline commercial finance, has recently announced their Series C funding round. Utilizing a proprietary payments and invoicing platform, Paystand is revolutionizing the traditional banking industry by making the payments experience simpler and faster.
Paystand's mission is to reduce financial complexity and uncertainty for organizations ranging from small businesses to multi-billion dollar enterprises. This announcement demonstrates the ecosystem shift to software-as-a-service (SaaS) models driven by the pandemic. Through this new $50M investment round, Paystand is excited to continue its focus on delivering robust API integrations and innovative capabilities across commercial finance.
Recent announcements of key partnerships with global organizations such as Adobe Indesign, Cloud Standard Business Network (CSBN), Synapse Financial Technologies Inc., Dover Corporation's OTEX ESOP Direct Payment Platform also complement the company's vision — further solidifying its goal of making 'Finance as Easy as Email' available around the world. With these new funds, Paystand will continue strengthening its market presence and drive innovation throughout commercial finance — leapfrogging existing market alternatives with an exciting product platform that promises an easier payment experience for everyone involved.
Challenges Faced by Paystand
Paystand has experienced tremendous growth in recent years. They have raised $50 million in Series C funding, and have set a goal of revolutionizing the way commercial finance is handled.
While the growth of Paystand is impressive, it also comes with its challenges. In this article, we'll look at the specific challenges that Paystand faces, and what they are doing to address them.
The current state of commercial finance
The current state of commercial finance has been characterized by high costs, inefficient processes and risks associated with counterparty risk. Commercial finance is a critical piece of the global economy and yet, it's been overlooked for a long time and there has been little innovation or change in the sector.
Paystand is a Silicon Valley based Fintech company that is on mission to bring transparency, cost effectiveness and trust back to global transactions. The company focuses on automating cash flow management for companies in commercial finance through blockchain technology paired with its API platform for customization & integrations for customer projects.
As payments move from paper checks to Automated Clearing House (ACH) and wire transfers, digital payments are transforming how businesses manage their accounts receivable & payable cycles while reducing the friction & costs associated with managing customer payments.
Keeping track of customer invoices, reconciling bank accounts and managing payments can become an enormous amount of work when dealing with thousands of customers daily. By using Paystand's API technology platform, companies across industries can securely leverage blockchain tech to automate these payment cycles. In contrast, streamlining operations using automation & e-invoicing tools typically found only enterprise software packages.
Paystand raised $50M Series C funding this year alone to help grow the platform even further proving its potential as a major disruptor in financial services. The funds will be used as part of its mission to make commercial banking easier than ever, enabling better access to global capital across markets, from financing complex logistics systems between trading partners or providing instant payouts directly from customers upon purchase realization.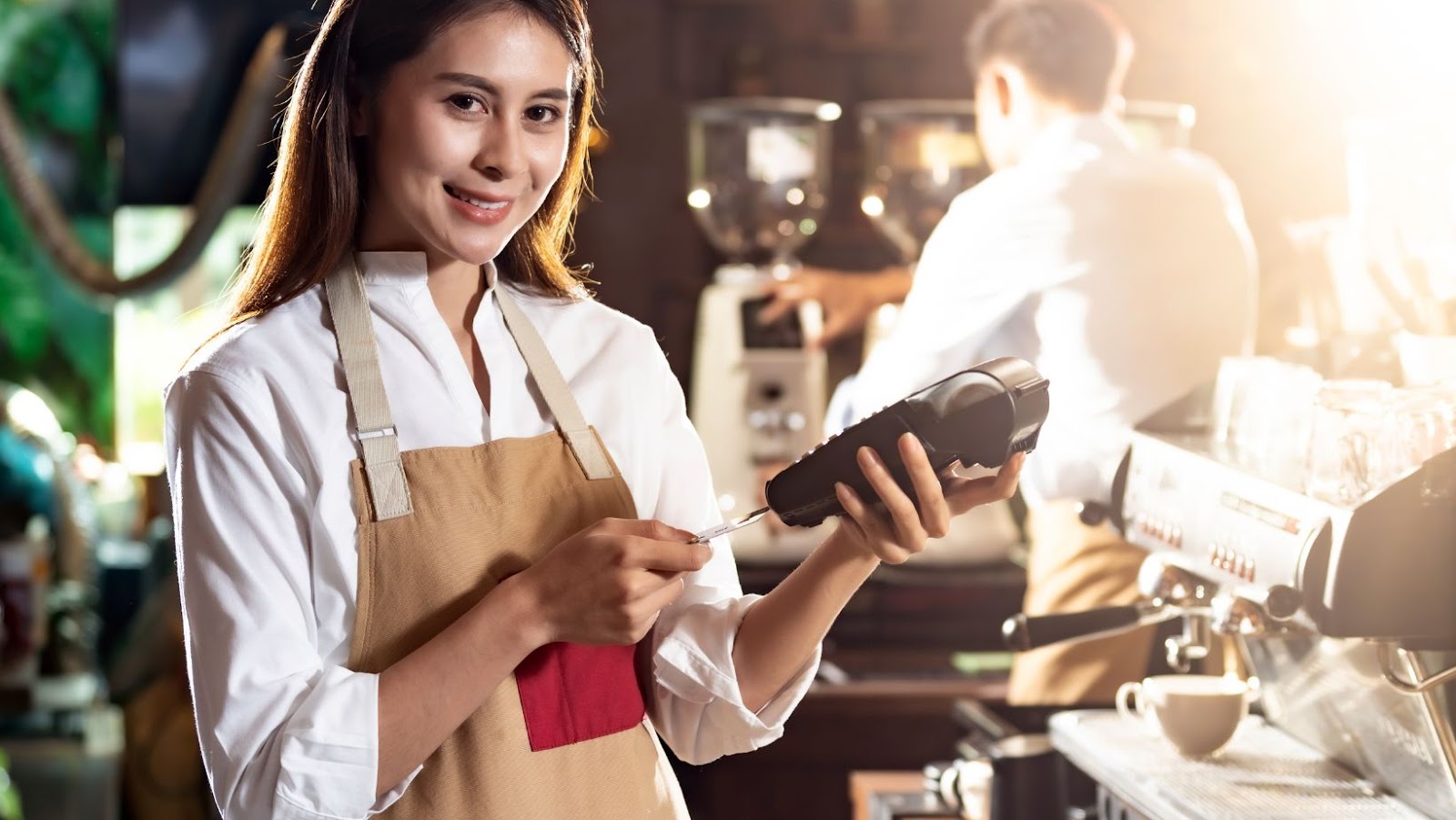 The need for a modernized platform
Traditional banking and financing options have remained stagnant, with minimal upgrades over the last few decades. This stagnant infrastructure lacks flexibility, creating challenges for growing industries and businesses worldwide. Companies must now deal with multiple banking providers, inefficiencies of current systems, and a reliance on outdated technologies to manage their finances.
Paystand is tackling these challenges by providing a modernized platform that helps companies achieve operational excellence in their financial operations. With Paystand's platform, businesses can manage various banking and financing activities quickly and easily – no more juggling different programs or dealing with manual processes. In addition, the company offers services designed to improve the speed at which transactions occur, provide better visibility into operations, increase repeatable success across transactions, and keep costs down while providing an exceptional customer experience.
Businesses can save time and money by using this platform as part of their daily processes while freeing up resources for value-added activities that help them grow quickly.
Paystand's Solution
Paystand is a financial platform that brings together businesses and customers with a mission to build the future of commercial finance. The platform enables businesses to keep up with modern payment and finance solutions, including providing B2B financing, payments automation and accountancy.
With Paystand's recent $50 million Series C funding round, they look to further develop their comprehensive finance and payment platform to bring businesses closer together and help them accelerate growth.
Let's explore Paystand's solution and how it will impact the future of finance.
Paystand's mission to revolutionize the industry
Paystand aims to revolutionize commercial finance by providing a platform that simplifies and streamlines the payment process. Through its modern digital banking solutions and innovative technology, Paystand transforms how businesses exchange payments.
Built to address traditional financial inefficiencies, Paystand's software-as-a-service (SaaS) platform eliminates manual entry, eliminates redundant activities, and offers real-time insights into every transaction. As a result, companies can make smarter decisions more quickly – saving time, reducing costs, and accelerating cash flow.
Recently, the company has announced that it has closed a $50M Series C funding round from leading investors such as Sigma Prime Ventures and Horizons Ventures. This marks the largest ever investment in a fintech company focused on enhancing the commercial finance space. With this venture capital injection, Paystand is well positioned to expand its solutions into new product areas such as supply chain finance (SCF).
The goal of these efforts is clear: To continue disrupting the way companies make payments within their ecosystem by leveraging modern technology & automation tools – helping them build greater trust in their relationships – ultimately driving innovation in how commerce is done today and tomorrow.
Paystand's innovative technology
Paystand is leading the charge in modernizing and streamlining the payment process. The company has raised $50 million in a Series C round of funding to build out its infrastructure, technology, and resources.
Paystand's innovative technology uses blockchain and distributed ledger technology (DLT) to help streamline the commercial finance process for buyers and sellers. It eliminates manual processes and paperwork by automating complex processes like payment reconciling, automated invoicing, approvals, transaction tracking, billing portals, etc. The company's B2B payments platform helps reduce costs associated with check-writing and wire transfers while helping maximize cash flow visibility.
Paystand has been a key proponent in helping businesses accelerate the transition to digital payments throughout the years. The company has built valuable tools that provide intelligence into their customers' payment data and custom dashboards that enable financial teams to quickly understand who's paying them. By providing these insights into customer spending habits, Paystand helps ensure companies get paid faster with minimal effort involved from their end.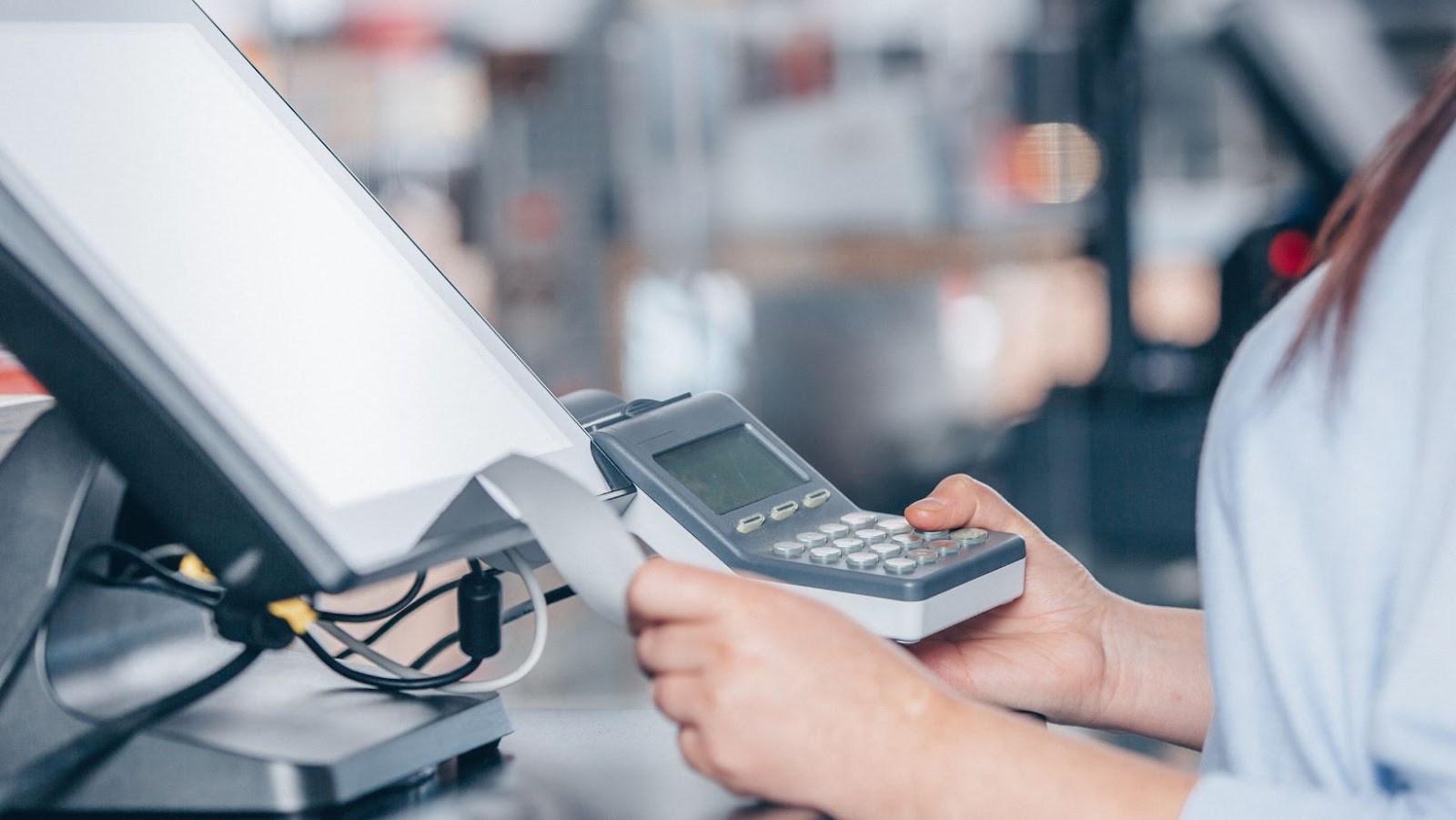 Paystand Raises $50M Series C to Build the Future of Commercial Finance
Paystand, a modern financial services platform, announced that it has raised $50 million in Series C funding to help build the future of commercial finance.
The new funds will support the development and delivery of Paystand's software, which enables businesses to quickly and securely pay and get paid. This investment brings Paystand's total funding to $87 million and strengthens the company's efforts to create a digital ecosystem for commercial finance.
Details of the funding round
Paystand, an all-digital platform transforming the way businesses pay and get paid, has recently announced it has completed its Series C financing round. The company raised $50 million in this round co-led by lead investor, funding from seed investors such as Andreessen Horowitz and previous participant banks bringing their total current funding to around $96 million. The new capital will be dedicated toward building out the Paystand platform with an emphasis on international expansion.
The Series C capital will help Paystand expand across multiple frontiers – from enabling globalization for businesses to opening the marketplace for fintech companies, financial institutions, and leading payment players who want to offer B2B payment solutions with built-in automation, analytics and integrations. This new funding will also help support Paystand's mission of becoming the financial infrastructure powering global commerce by enabling currencies and payments across borders no matter how complex they may be.
PaulParisothi Rajendran, CEO of Paystand explains "We started this journey four years ago with the mission to make business payments faster, easier and more secure using technology that was not yet available in commercial finance" he said "We have used these funds to start offering our solution beyond US borders by enabling companies around the world do payments anywhere in any currency with minimal friction".
Investors involved in the funding round
On May 6, 2021, Paystand announced a $50M funding round in Series C financing. This news comes from significant expansion for Paystand, which recently bought cloud finance processing platform TestCard. This capital injection will fuel continuing advances in global payments and back-end financial infrastructure, powered by the cloud.
The payment shaping platform's funding entails participation from existing shareholder Western Technology Investment (WTI) and new investors including M12, Microsoft's venture fund; FinTLV Ventures; FJ Labs; Global Founders Capital; and Zeev Venture Capital. In addition, these institutional investors join forces with existing partners SaaStr Fund and Refactor Capital.
Continuing its investment in innovation that combines modern digital payments technology and traditional banking infrastructure, Paystand is on a mission to drive the future of commercial finance forward. With this fresh injection of funds and support from key venture capitalists and players in the fintech space, Paystand looks to revolutionize how businesses move money worldwide.
Impact of the Series C Funding
Paystand's recent Series C funding round of $50M has been a game changer for the company.
This investment round will enable the company to fortify its mission to build the future of commercial finance.
The funding will also galvanize Paystand's efforts to bring innovations to the financial technology industry. So let's dive into what this round of funding means for Paystand and the financial technology industry.
How the funding will help Paystand reach its mission
Paystand, a platform that enables businesses to receive, process and manage their payments using a single financial infrastructure, has completed their Series C round of funding. The $50 million investment, led by Scale Venture Partners and included Crosslink Capital, Sapphire Ventures and Jazz Venture Partners, will help accelerate Paystand's mission to build the future of commercial finance.
In addition to being able to access additional resources through the funding round, Paystand's new partnership with Scale Venture Partners will create a strategic alliance in which PayStand will obtain access to Scale's network of investors, partners and resources — all of whom have extensive banking and FinTech expertise. Having extensive banking and FinTech expertise within offering reach can transform how companies run their finances.
The Series C funding is also expected to help PayStand expand its operations into several strategic markets – including Canada and Latin America – to serve more global customers across different regions. In addition, the funds are also expected to be used for acquiring additional technology Talent and providing greater support for existing customers (easing onboarding processes). Ultimately this means that more organizations can benefit from using PayStand as they look for faster payment processing with more flexibility in payment solutions – improving efficiencies in cash flow management.
Through this Series C round of fundraising, Paystand is set up well for future success as it continues its mission of transforming commercial finance worldwide – making every business transaction transparent and efficient regardless of size or location.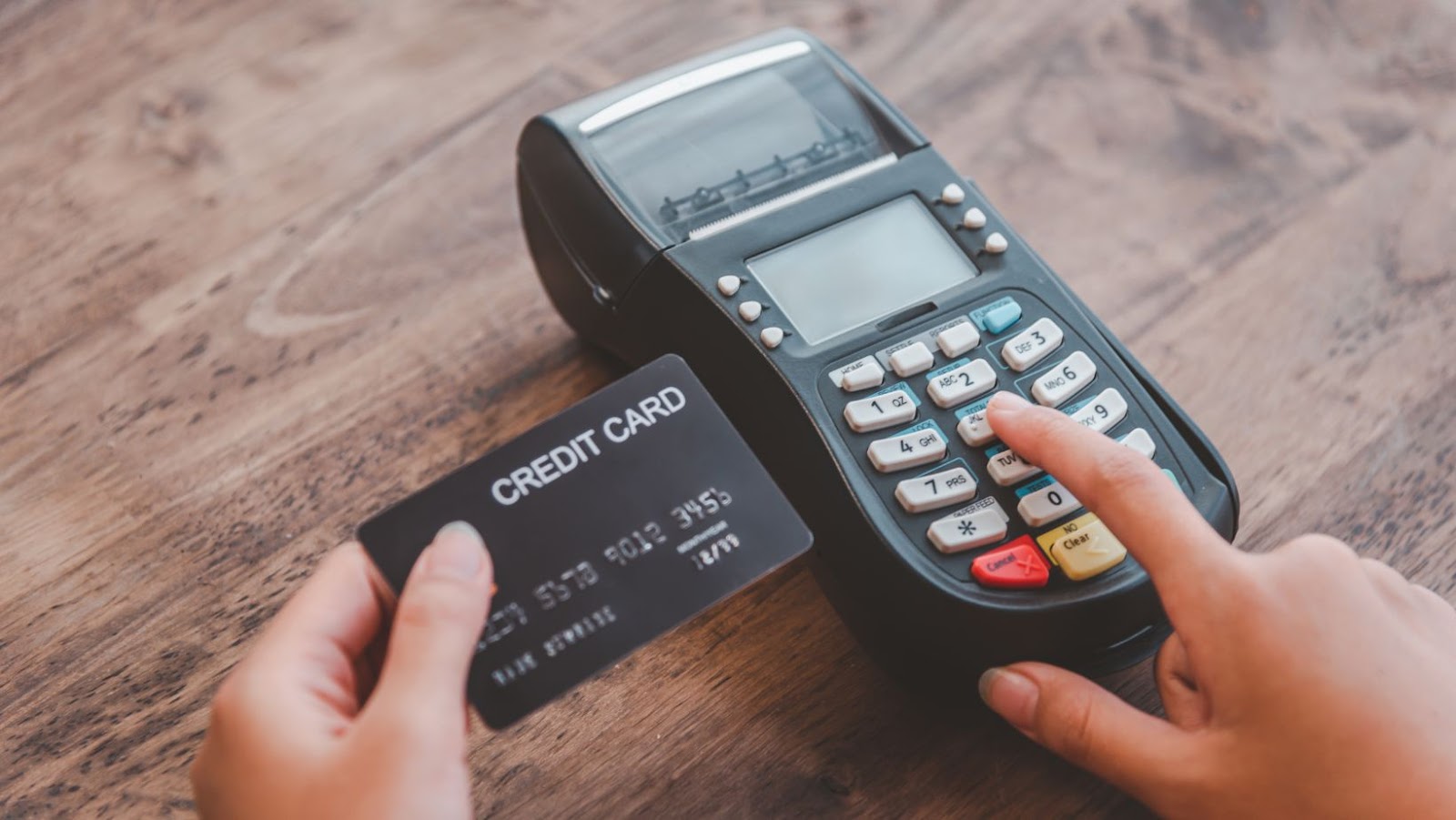 How the funding will benefit customers
Paystand Raises $50M Series C to Build the Future of Commercial Finance, furthering its mission to reinvent how businesses pay, get paid, and build credit as cloud-only banks and global payment networks continue to gain a larger share of banking markets worldwide. With this additional funding, Paystand's industry-leading financial infrastructure will better serve more companies—offering them access to modern finance solutions designed to make their commercial cash flow operations smoother and more efficient.
The additional benefit for business customers is access to reliable comprehensive payment services using cutting-edge technologies like cloud technology and machine learning. By providing new capabilities such as refunds in real-time, ability to streamline complex transaction chains, track payments with AI-powered analytics and integration with ecommerce platforms—businesses can take advantage of the speed and accuracy offered by Paystand to quickly manage their accounts receivable operations.
In addition, customers can now take advantage of quick quotes on capital options that give businesses greater control over risk management while reducing costs through streamlined payment processes. This is another potential boost for customers because they now have a quick way to gauge capital options amidst uncertain times in addition to greater control over finances.
Through its innovative technology-backed services coupled with a data-driven approach–Paystand is uniquely positioned for further growth as a market leader in shaping the future of commercial finance.
tags = Paystand, Raises $50M, Future of Commercial Finance, blockchain-enabled payment network, NewView Capital, paystand ethereum 50m 85mhalltechcrunch, B2B payments, automating the entire cash lifecycle