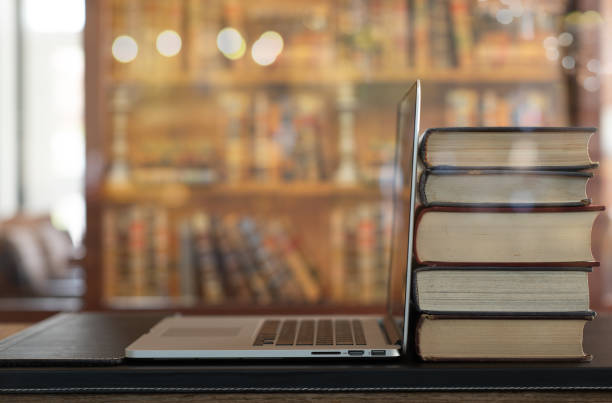 London-based Perlego has made a huge splash in the textbook industry, raising $4.8 million to become the "Spotify for textbooks". Perlego is a digital library that offers students access to thousands of educational texts in a simple, low-cost subscription model. This new online buying approach is shaking up the traditional textbook industry.
In this article, we will discuss how Perlego works and the pros and cons of this approach.
Overview of Perlego
Perlego is an innovative digital learning platform helping transform the traditional textbook industry. It provides university students, professionals and anyone with a thirst for knowledge access to over 200,000 books from top publishers. Subscriptions start at just £9.99 per month and users have unlimited access to an extensive catalog of subject-specific books, journals, whitepapers and other learning materials.
Perlego provides users with a seamless online experience that simplifies the traditional process of buying textbooks and enriches their learning experience. Instead of paying for each book or module separately,users get access to a vast library of resources in one place at an affordable price point. Perlego is also equipped with advanced search capabilities that allow users to quickly find relevant content through rich filters such as keyword search or topic area — meaning users can navigate effortlessly through titles on any device regardless of their location or time zone.
In addition to this unique subscription model, Perlego also enriches the learning process for students by offering cutting-edge features such as 'guided reading pathways' (GPR), note taking capabilities including highlights & annotations and an integrated premium dictionary; making it easy for them find the answers they're looking for as quickly as possible while allowing them to take ownership of their learning journey.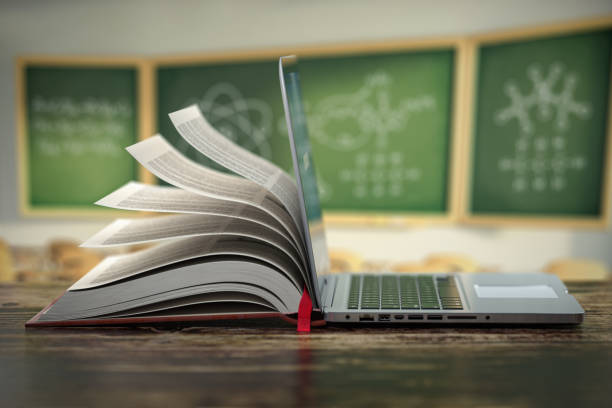 Background
London-based Perlego recently announced that they have raised $4.8 million to become the "Spotify for textbooks". This new funding round makes Perlego one of the textbook industry's most well-funded startups.
This article will explore how Perlego is shaking up the industry and revolutionizing how people access educational material.
History of Perlego
Perlego was founded in 2017 by Gauthier Van Malderen and Matthew Davis to give students unlimited access to digital textbooks for a fixed monthly fee. Their service formally launched in September 2018, making Perlego the world's first digital subscription textbook platform. They offer students access to over 250,000 digital books from leading publishers across various subjects including STEM and Arts & Humanities from top-tier publishers such as Oxford University Press, Wiley, Elsevier and SAGE.
In March 2019, the company secured $4 million in series A funding. This new capital allowed them to continue developing their technology platform and expand their library to over 300,000 titles. In addition, this funding enabled them to further invest in marketing and build their operations team as they continue to embark on their ambitious mission of ending the painful decades old traditional textbook purchase model.
Perlego has experienced phenomenal growth since its inception and boasts over 200k active users accessing its library of books world-wide – with the United Kingdom leading the way among other countries such as France, Germany, Chile and Mexico that have also recently joined their growing member base. With plans still in motion for further expansion into other countries in 2020, Perlego is reshaping the future of learning resources for students worldwide by offering a low-cost cost access solution.
How Perlego is different from other textbook services
Perlego is revolutionizing the way students and young professionals access their textbooks. Our all-inclusive platform gives you access to a vast collection of course material from leading publishers worldwide. We offer over 500,000 digital textbooks on more than 2000 topics in categories such as business, engineering, IT and sciences. Our subscriptions also permit you to access tailored reading lists assigned to specific university subjects; this saves you time and helps optimize your learning.
Rather than buying hard copy textbooks that are expensive and space-consuming, Perlego provides a cost-effective alternative by offering unlimited access to digital textbooks at a low monthly subscription fee. In addition, our subscriptions are available in over 25 currencies. Furthermore, they can be canceled anytime with no extra fees or commitment — so you don't need to worry about being locked into an agreement or paying for books you no longer need.
In addition to its low cost model, Perlego stands out from other textbook services as customers have direct access to publishers' course material without paying a penny extra for content updates or revised editions of textbooks when they are released. Furthermore, plagiarism warnings keep students accountable on assignments while 'study mode' allows readers to create summaries by highlighting key points within the text. We even have intelligent search functions which allow users to quickly locate relevant information using natural language search terms rather than cryptic keywords often associated with academic searches on common engines like Google or Bing.
Perlego's mission is simple: we aim to provide affordable educational material that enables individuals worldwide to become better informed citizens dedicated to personal and professional growth through 21st century education methods.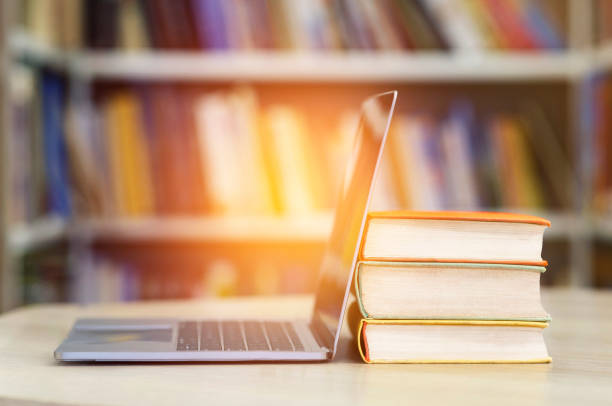 London-based Perlego raises $4.8 million to become the "Spotify for textbooks"
London-based Perlego, an online textbook platform, has recently announced a $4.8 million funding round. This significant funding has allowed the company to become the "Spotify for textbooks", and the focus of the funding is to continue its innovation and expansion into new markets.
Let's take a look at the details of this funding round.
Details of the recent funding round
Perlego, the digital platform for academic books, has recently raised an extensive $20 million (£16.7m) in Series A funding. According to the company, the latest cash injection marked the largest ever for a UK-based edtech start-up.
The new round came from existing investor VC firms Balderton Capital and Partech and new investors Global Founders Capital, A Small World and Kibo Ventures.
According to founders Gauthier Van Malderen and Matthew Davis, Perlego aims to become the Netflix of eBooks – a subscription-based platform for accessing educational resources that should save students a lot of money. Van Malderen says "we're on our way to becoming the Netflix of textbooks."
The ultimate goal is to reduce out-of-pocket expenses faced by students while at university so they can focus more time on learning rather than worrying about their finances. This platform would offer books from leading publishers at one flat monthly or annual rate with an all-you-can read structure like that offered by streaming services like Spotify or Netflix, allowing users access to vast libraries instantly.
Currently there are almost 2000 textbooks live on Perlego's platform including all key international publishers such as Pearson Education, McGraw Hill, Oxford University Press and SAGE Reference publishers – allowing medical students access to medical guidelines such us BMJ Best Practice guidelines as well many other disciplines/sectors such engineering & technology via MathWorks who produce Simulink and Matlab book series amongst others.
How the funds are being used
Perlego's mission is to make educational materials and textbooks more accessible, engaging and affordable for students worldwide. Perlego can continue working towards this goal by taking funds from their investors. Currently, the funds are being used to perfect existing product features, develop new ones and build a larger library of content for users. They are also expanding the team to establish the company as the go-to source for e-learning material.
In addition, some of the money is channeled into customer acquisition and marketing campaigns to spread awareness of what Perlego offers students globally.
By tapping into their investor networks, Perlego has secured significant funding to help them fulfill their ambitious goals and continue evolving as they grow. With enough capital they can finally give students a study platform that is both cost-effective and convenient while helping publishers reach an even bigger market share with their content.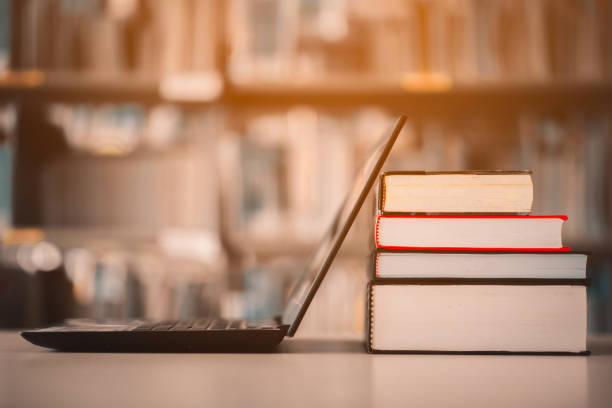 Impact
London-based Perlego is shaking up the textbook industry, recently raising $4.8 million to become the "Spotify for textbooks". Perlego is revolutionizing how students access learning materials, creating a digital library of textbooks and other educational content.
By providing students with a cost-effective alternative to traditional textbooks, Perlego is revolutionising how students access learning materials, creating a more affordable and accessible way of acquiring knowledge.
How Perlego is disrupting the textbook industry
Perlego is a UK-based startup transforming how students access textbooks and learning materials. Founded in 2018, Perlego aims to take the hassle and expense out of student learning by offering a library of more than 200,000 digital textbooks on subjects ranging from architecture to zoology. Through its approach, Perlego hopes to become an inspirational source of knowledge for universities and students worldwide.
Perlego is quickly disrupting the traditional textbook industry in several ways. First, it provides students instant access to digital versions of their purchased books through its cloud-based library for a low monthly fee. This makes expensive, often out-of-date physical texts obsolete. Second, it offers students customisable topics that enable them to learn what they want when they want. Finally, Perlego also allows universities and institutions to combine their personal library collections with those available through Perlego's platform – increasing their range and breadth of resources available to their students. All these aspects have put Perlego at the forefront of innovation in the education sector – proving that technology can be used effectively for educational purposes without compromising quality or reducing choice.
The potential for Perlego to expand
As Perlego's platform of book access matures, there exists potential for the company to expand their services beyond traditional textbooks. For example, with Perlego, universities can access a library of fiction and non-fiction resources. This is well-suited to the student community, who often require more than just textbooks to excel and reach their educational success. By providing students with an affordable and accessible way to learn, Perlego could effectively revolutionize education worldwide.
The ability for Perlego's services to reach further means they can potentially benefit other industries in ways they never have before. Accessing books on topics such as business leadership theories, coding or machine-learning could open up interesting new avenues for businesses seeking an edge over their competition. Professionals from any industry could take advantage of the platform; from finance and accounting professionals who need independent advice on their taxes to machine learning experts who want access to advanced information about a specific technology, anyone with an internet connection now has a world of knowledge at their fingertips.
As Perlego continues to grow, it will be intriguing how its potential applications within different industries will develop further, ultimately creating exciting possibilities for users worldwide.
Conclusion
Perlego has revolutionized the textbook industry by providing an affordable and efficient way for students to access the necessary resources.
With the new $4.8 million they have raised, they are poised to become the leading provider of digital textbooks and could potentially change the way people access and consume knowledge.
tags = London-based, Perlego, raises $4.8 million, Spotify for textbooks, London-based startup, ADV, Founded in 2016, digital library of academic and business eBooks, perlego series mediahuis 850k ventureslundentechcrunch, Oxford University Press, Princeton University Press, CEO Van Malderen