Paystand, a B2B payment provider, is revolutionizing how businesses pay for one another. The company recently announced it had banks $50M to make the B2B payment process cashless and with no fees. This new technology has changed the way B2B payments are made.
Let's explore how Paystand is different from other B2B payment providers.
What is Paystand?
Paystand is an all-in-one B2B payment platform that helps businesses save time and money by streamlining their accounts receivable and payables operations. Founded in 2013, the company provides businesses with a secure, modern payment solution delivered as an API service and operates on permissioned blockchains. In addition, Paystand utilizes advanced network technologies to enable businesses to quickly process payments without processing fees, thus eliminating the need for expensive merchant fees associated with traditional payment systems.
This allows for faster and more efficient settlement of payments between businesses without compromising on security, privacy or transparency.
Paystand's offering features various functions such as invoice management, automated billing, dynamic payment schedules and supply chain finance solutions. It also enables payers to automatically receive timely invoices via email notifications from Paystand's secure online platform.
With a focus on speed and security, Paystand has raised over $50 million in funding to make B2B payments fast and cashless – featuring zero processing fees – all while eliminating manual paper processes associated with most legacy payment systems. Furthermore, the company's proprietary "smart routing" technology ensures minimal fraud risk due to its sophisticated internal intelligence system designed to detect fraudulent activities before they occur in real-time through its combination of machine learning algorithms, risk scoring engine and blockchain technology integration.
What makes Paystand different from other B2B payment providers?
Paystand is redefining how businesses and financial institutions process, manage and move money using the latest technology to build a smarter, faster and more efficient payment system. Paystand banks $50 million to make B2B payments cashless, with no fees.
Paystand is different from other B2B payment providers because its platform makes it easy to integrate payments into busy workflows; automate invoice handlings tasks like collection and approvals; securely store customer data and payment information; eliminate time delays caused by manual processes; ensure compliance with regulatory changes and industry standards; and track performance in real-time.
The Paystand platform also offers multiple payment options to customers, giving buyers freedom of choice when selecting preferred payment methods. These include automated ACH/EFT payments, real-time direct debit withdrawal (BECS Direct Debit) for European clients, credit cards processed through a third party processor, or Bitcoin/Bitcoin Cash purchases. In addition, all payment options are fee-free for buyers or sellers using the Paystand platform.
By leveraging blockchain technology, Paystand provides secure digital wallets for buyers and sellers that allow funds transfers not only from bank accounts but also from cryptocurrencies like Bitcoin & Ethereum which are securely stored offsite by a third party provider. Additionally Paystand supports biometric authentication for secure signup including facial recognition / touch ID allowing customers quick access without needing to enter passwords every time they log in.
Combined with these features is fully automated back office processing where transactions are done quickly via APIs across the electronic clearing network bypassing traditional banking intermediaries who still rely on batch processes leading to higher costs overall when doing manual operations. Overall these technologies offer counter parties an efficient way of making payments while cutting out time consuming paperwork associated with manual processes ensuring both parties have an easier time managing their finances online while also saving costs in the process which is key as businesses seek more cost effective ways of exchanging money between one another!
Paystand's Cashless Payment System
Paystand is a revolutionary B2B payment provider that aims to make transactions more efficient and stress-free. Its cashless payment system and no fees make it a major game-changer in a world where B2B payments can be expensive and complicated.
Let's look at the features and benefits of Paystand, and what sets it apart from other B2B payment providers.
How does Paystand's cashless payment system work?
Paystand's mission is to make payments simpler, faster, and cheaper. To achieve this goal, they use a combination of technology and innovative business models that allow them to offer free transfers and eliminate the need for checks, wires, or cash.
They have developed a platform that allows businesses to send invoices to each other for payment at no cost—zero transaction fees on payments up to $100,000. This platform does not use traditional payment rails (ach/wire) like most payment processors, instead it utilizes blockchain-based networks as the backbone for securely delivering payments from one party to another. The result is a fully secure and affordable way for businesses—no matter their size—to complete B2B transactions without significant overhead costs such as manual processing fees and check stock costs.
The Paystand platform allows business customers to complete their transactions through multiple channels including ACH/wire transfers, mobile apps (iOS and Android), card present transactions at physical retail locations and even web links sent via email or text message which can be used by anyone anywhere with an internet connection or mobile device. This flexibility along with integrated tracking features make it easy for businesses large and small alike to manage their receivables in real-time while avoiding long settlement times associated with traditional payment rails.
Paystand has raised $50 million in funding, allowing them to further expand the types of users they can serve to drive greater adoption of their technology while also investing heavily in their backend infrastructure so they can securely process high-value payments quickly and reliably with no fees attached.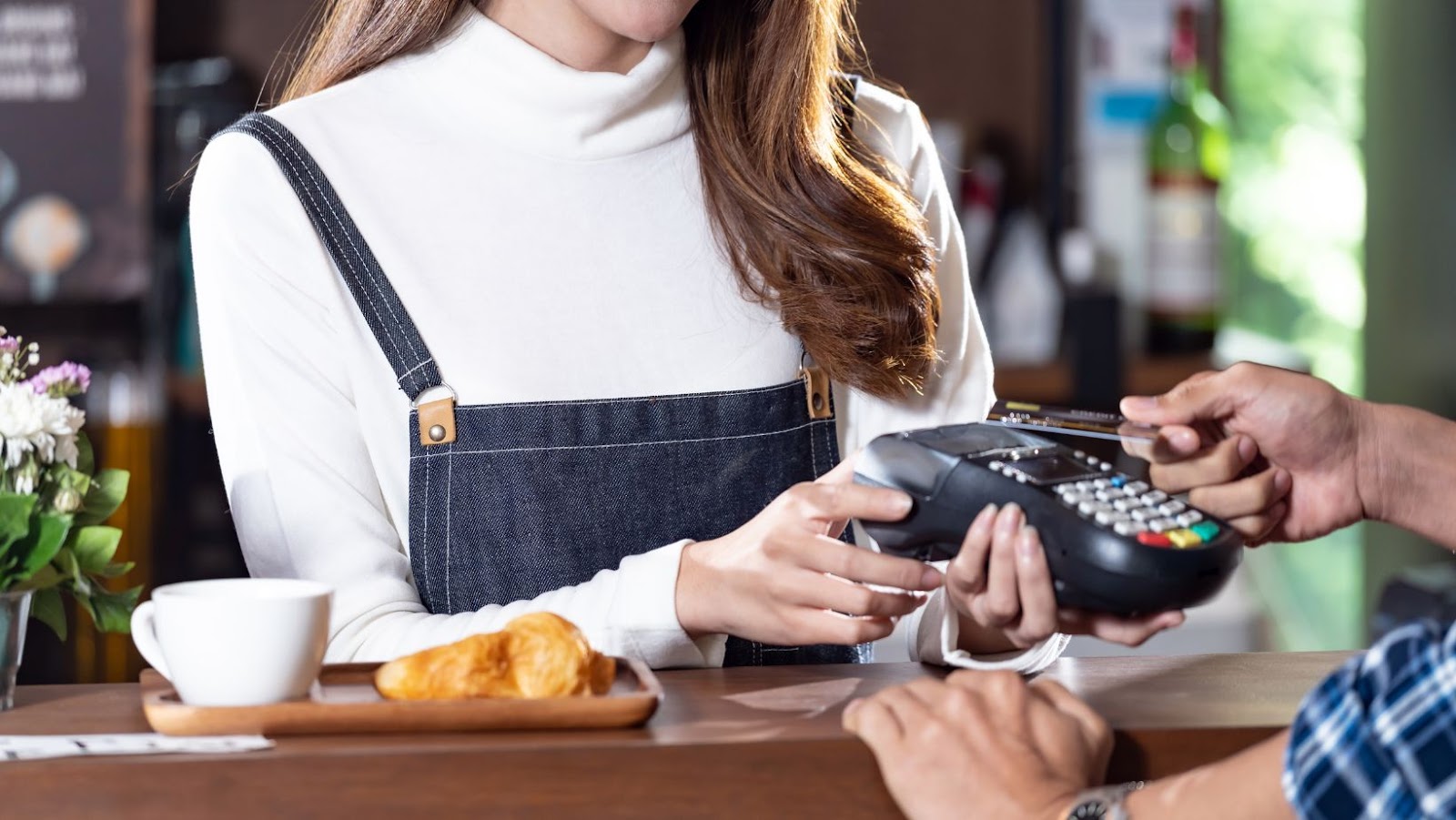 What are the benefits of Paystand's cashless payment system?
Paystand's cashless payment system provides a modern, seamless way to process payments without fees and the flexibility to accept multiple payment forms. By eliminating traditional processing fees, Paystand can provide businesses with a cost-effective payment platform that simplifies the process of collecting payments and allows them to focus on their core operations.
One of the biggest benefits of Paystand's cashless payment system is its speed. With Paystand's automated clearing house (ACH), merchants can instantly receive an e-check for payments within 1-2 business days rather than waiting for the check to clear in the mail. In addition, PayPal and other digital wallets are accepted so businesses can easily accept credit cards from their customers. Furthermore, merchants can send quotes and requests for payment online in just a few clicks, streamlining the collections process.
With Paystand's secure encryption technology and advanced fraud detection algorithms, online payments are safe and reliable so merchants don't have to worry about unauthorized access or fraudulent activity on their accounts or transactions. Additionally, businesses benefit from real-time notifications when funds are received or checkout is complete – giving them instant visibility into the status of their payments processing. And of course, by accepting digital methods such as ACH e-checks and PayPal wallets instead of paper checks, businesses save money on administrative costs associated with manual processing of physical checks (printing/mailing/filing).
Overall Paystand's Cashless Payment System offers countless benefits including increased speed of transactions, improved safety due advanced encryption technology & fraud detection algorithms, improved flexibility in terms of what forms are accepted for payment & reduced administrative costs associated with printing paper checks & mailed out manually. It is easy to see why so many companies have chosen this solution over more traditional models. It meets all needs related to efficient & secure business transactions without extra costs or headaches that come with manual processes dealing with physical cash & checks.
Paystand's No Fee Model
Paystand's no fee model is revolutionizing the way businesses handle payments without the need for bank fees. By allowing businesses to make B2B payments cashless, they are helping businesses save time and money.
Paystand recently raised $50 million from investors to help them further grow and expand their product. Let's look at some features and benefits this no fee model offers.
How does Paystand's no fee model work?
Paystand's innovative model focuses on removing all transaction fees and waiting time from B2B payments. By partnering with banks, Paystand is able to provide a no fee solution that works in real time. In addition, with the help of acceleration logic, a company can settle payments much more quickly than before. This results in more efficient cash flow management.
Understanding the typical customer's workflow and needs, Paystand created their no fee model to simplify digital payments for businesses without committing to merchant service contracts or complicated integrations. Paystand loans users funds up front so they can make/receive instant payments and still have access to their money. There are zero transfer fees for businesses and consumers when making transactions at any dollar amount, be it small or large invoices.
Paystand's no fee model also goes beyond money transactions as inbound/outbound data flows freely between systems and eliminates paper bills or invoices by converting them into digital equivalents via e-invoicing solutions thus providing payment records that are traceable, reconcilable with accounting systems, digitally signed and secure against fraud in one place via its API Architecture & Payment Network (also known as PayNet).
In addition, by bringing various types of financial data into an integrated system via API requests/responses within payment flows as well as automated payment processing workflows (Smart Direct Debit), customer data security is further enhanced while maintaining user experience standards – increasing efficiency while lowering risks associated with manual processes & paperwork storage. In essence this helps businesses manage cash flow easily without incurring extra costs or having to worry about fraud risk issues associated with non-standardized methods of payments & collections operations across multiple locations globally which can increase the cost of accounts receivable due to cash flow delays related issues.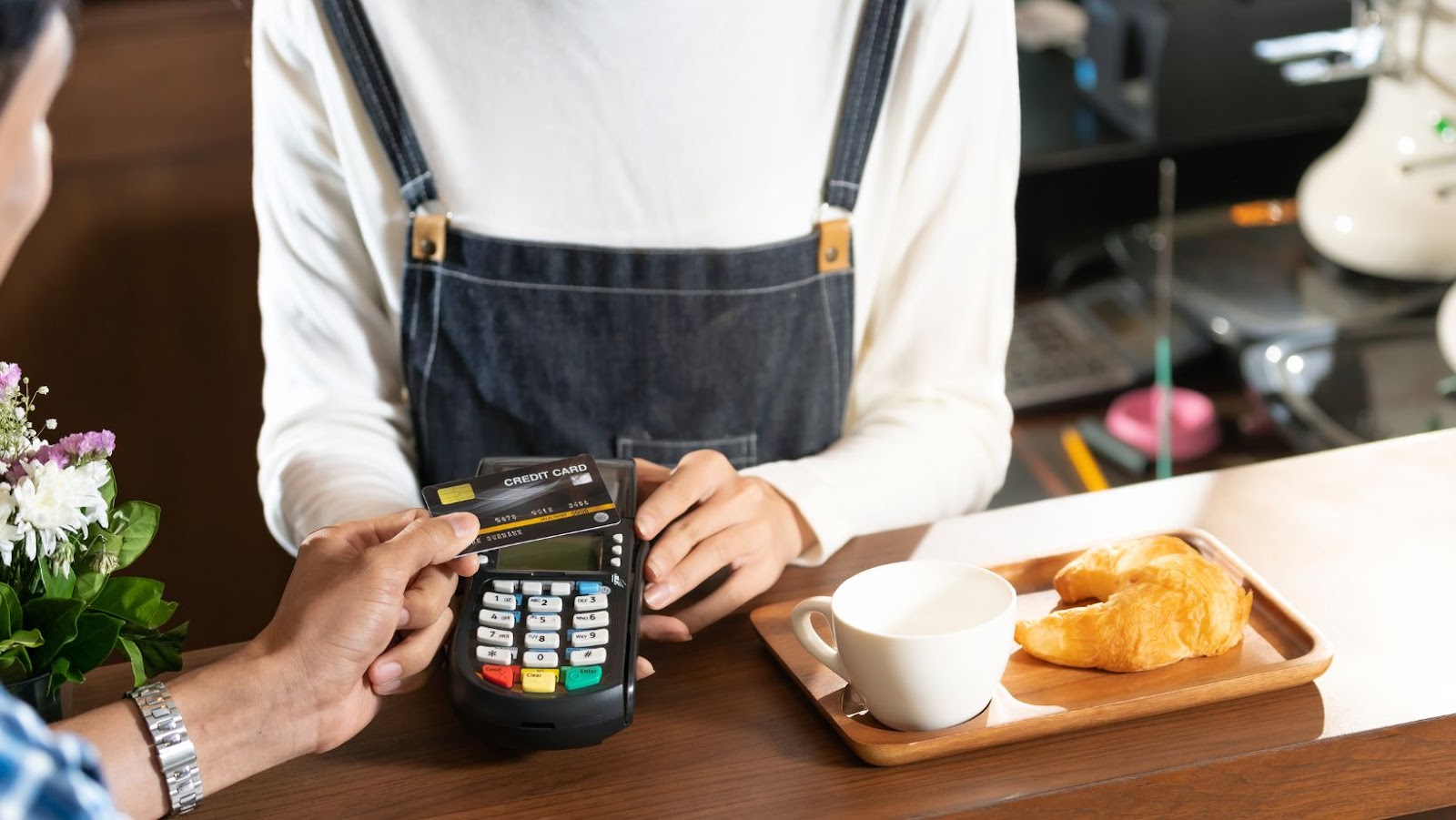 What are the benefits of Paystand's no fee model?
Paystand's no fee model offers a range of benefits for businesses seeking to adopt a cashless and frictionless way to make payments. By removing the high transaction fees and hidden costs associated with traditional payment methods, Paystand eliminates the hassle from payments processing and gives businesses more control over their finances.
The no fee model has enabled Paystand to become one of the world's leading B2B payment providers, with customers ranging from small business owners to global enterprise companies. With their no fee model, Paystand helps businesses eliminate cost from their payments process and provide valuable cost savings.
Paystand's no fee model also reduces manual effort in tracking transactions and reconciling accounts receivable and payable, presenting new opportunities for finance teams to focus on higher-value initiatives or leverage automation tools across the entire AP/AR process. This can lead to overall operational efficiency and enhanced visibility into an organization's financial health.
In addition, by eliminating fees, Paystand enables customers to save time on collecting payments while providing confidence that money will be transferred accurately between parties quickly without any penalty fees or additional costs incurred by the customer. This provides peace of mind that their business will have up-to-date financial records available anytime they need them.
Paystand's no fee model is designed to provide customers with maximum value regarding streamlined B2B payments processing – reducing complexity, cost and time necessary for accurate payment transfers.
Paystand banks $50M to make B2B payments cashless and with no fees
Paystand, a B2B payments provider, recently announced that it has secured $50 million in a Series B round of funding. This funding will help the company in its mission to make B2B payments cashless and with no fees.
The company hopes this extra capital will help them further innovate and expand their reach in the market. Look closely at Paystand and how it differs from other B2B payments providers.
How much did Paystand raise?
Paystand, the e-payment platform for businesses, announced recently that it raised $50M in its latest funding round. The money was raised from a combination of VC firms and strategic business partners and will be used to further develop the technology platform.
Led by Andreessen Horowitz, this financing round is also notable for its support from banks such as Santander Ventures and Cisco Investments. Right now Paystand is one of the few companies allowing businesses to accept payments without fees and make payments available within seconds. This makes them stand out from other B2B payment providers and offers better payment options for buyers and sellers.
The $50M infusion of cash provides Paystand with the resources needed to drive adoption among medium-sized businesses who just might have many more opportunities with this product than previously available. By digitizing payment processes, Paystand hopes to make them easier, secure, faster and more accessible while offering savings in cost savings over time.
In addition, they plan to use their new capital to develop new features such as multi-currency support and increased international capabilities so investors can begin involving other countries in their strategies right away.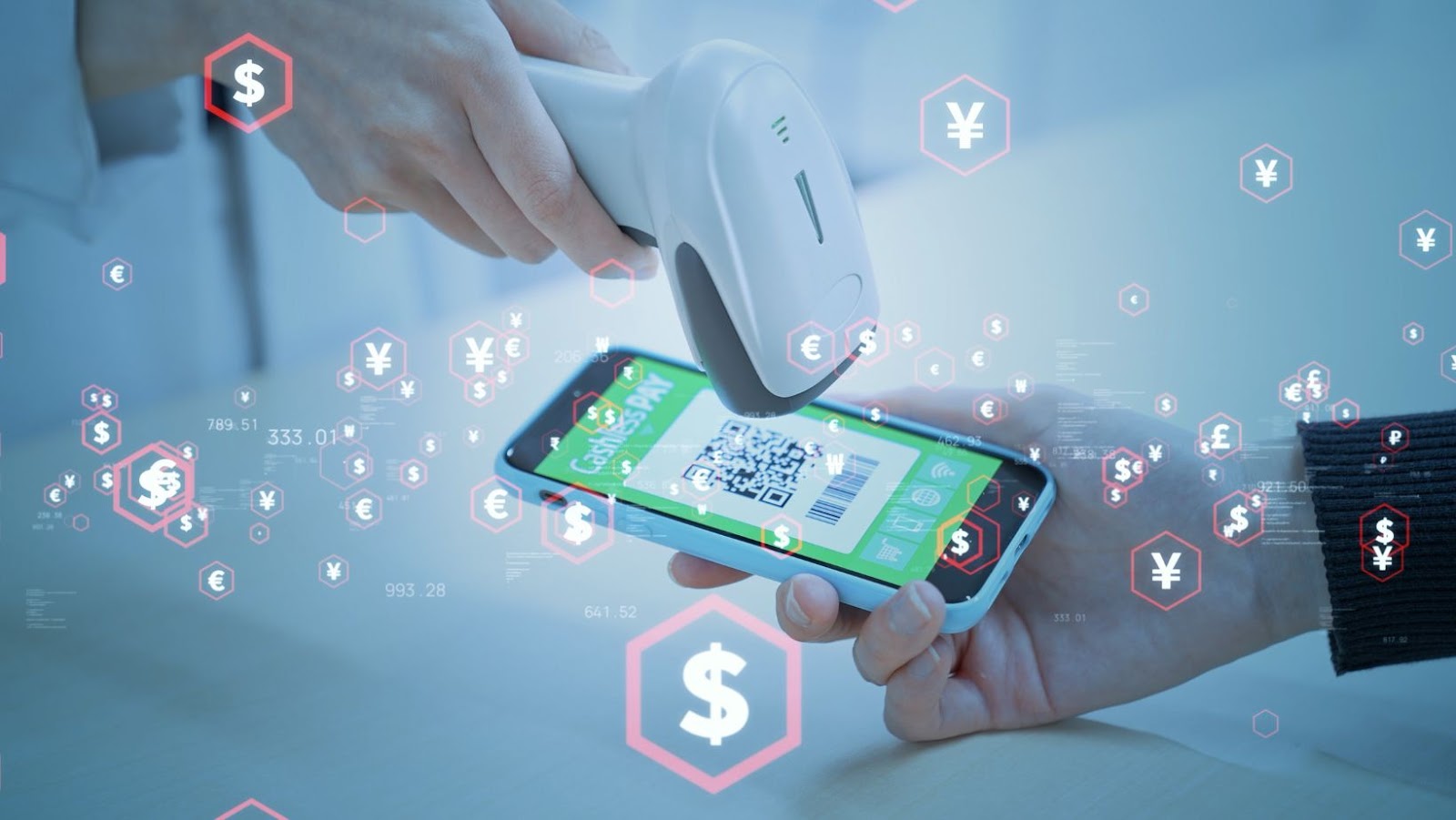 What will Paystand use the funding for?
Paystand, a B2B payments provider, has just announced its banking of $50M in venture funding to reduce friction and accelerate the transition to cashless and fee-free B2B payments. This latest round of funding will help Paystand build out its integrated payments stack for business customers, focusing on businesses of all sizes.
The funding will help Paystand complete several key objectives to offer a superior payments experience for its business customers. The company plans to use the money to develop features such as automated dispute resolution, improved compliance with KYC/AML regulations, more sophisticated payment analytics and deeper integrations with enterprise accounting and ERP systems.
Additionally, Paystand plans to use this latest round of funding to expand their services into more countries worldwide. This will allow businesses in these countries to take advantage of their streamlined cashless payment solutions with no processing fees or hidden charges. With these new integrations being built out, businesses can view their entire finance network on one comprehensive platform while enjoying payment security they can trust.
Conclusion
In conclusion, Paystand provides a unique combination of features that distinguishes it from other B2B payment processors. With its ability to facilitate cashless payments and save businesses time, effort, and money by eliminating the need for transaction fees, Paystand is an ideal choice for businesses of all sizes.
Additionally, the platform recently secured $50M in capital funding to continue its mission to streamline payments and empower customers with simplified data access and control.
For these reasons and more, Paystand is one of the most innovative B2B payment processors today.
tags = Paystand, banks $50M, make B2B payments cashless, no fees, paystand ethereum b2b 50m 85mhalltechcrunch, Scotts Valley, California-based company, cloud technology, Ethereum blockchain